Welcome
Below you will find information to help you get to know something about our Sunday morning service. If you have any questions, comments, or concerns please do not hesitate to contact us: info@tradewindschurch.org
TO START…
The most important thing about us is that we are objects of God's love through Jesus Christ. This love is dynamic and personal, transforming us from people who are naturally preoccupied with ourselves into a community of Christian believers committed to loving others with the same love we have received from God.
We gather on a weekly basis to express heartfelt worship. Our worship includes singing, music, prayer, communion, personal stories of God's work, and preaching & teaching based explicitly on passages from the Bible. We celebrate and communicate the Good News of what God has done through Jesus Christ—in history and in our lives.
During the week, we meet in smaller gatherings called "Lifeboats." These provide an opportunity for us to apply what we are learning from the Bible while building authentic relationships and serving others together.
What About My Children?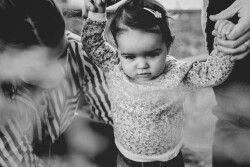 We value having children worship with their parents and we have a ministry of Welcoming Children in Worship (WCW) that helps parents to help their children be present in worship. Special "seat activities and helps" are lent to each child to be especially helpful during a longer seated time during the sermon message.
Children from newborns to kindergarten can be in worship or parents can have them cared for in our nursery.
High school and middle school students engage in their own weekly youth group gatherings as well as various social events and mission projects with our student youth ministry.
Middle school and High School Youth meet on Sundays at 9:30am @ The Music Center – Youth Intern Ryan Mock is leading the youth in studying the Bible Books using THE GOSPEL PROJECT!
When are the worship services?
Sunday mornings at 10:45am.
What should I wear?
In Florida we go casual. Shorts and flip flops are common. You'll see others in jeans, slacks, suits, and dresses. If you're here on vacation, don't worry about having to dress up!
How long are the services?
Our worship services typically last about 80 minutes.
What is the music like?
We have a worship team playing drums, acoustic and electric guitars, bass, piano/keyboard. The music we sing is selected to be personally meaningful but also God-centered and Christ-honoring.